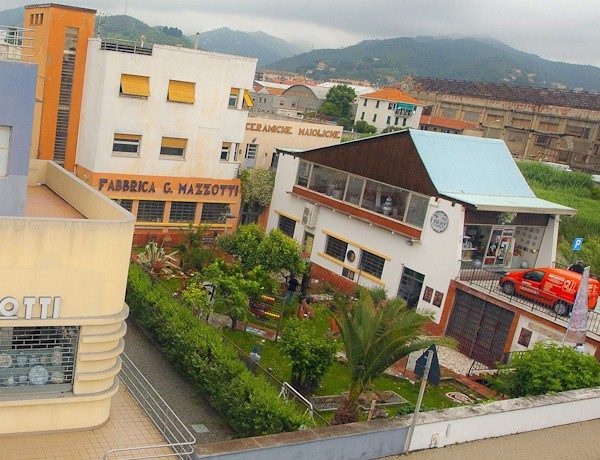 MUSEUM GIUSEPPE BEPI MAZZOTTI 1903 FOUNDATION
c/o Ceramiche G. Mazzotti 1903, Viale Giacomo Matteotti 29, Albissola Marina

This business, that comes from the historic factory Mazzotti, and established in Albissola Marina in 1903, hosts two art collections located at the Garden Museum and at Giuseppe Bepi Mazzotti's Hall.
The Garden Museum expresses, at its best, the modern and contemporary continuum of the antiche ligurian tradition of urban gardens. In its interior, is possible to observe ceramic artwork pieces from over forty international artists, starting from Lucio Fontana's famous and big sculpture, Coccodrilo e serpente (Croccodile and snake) (1936).
The renovated Art Hall dedicated to Giuseppe Bepi Mazzotti (1926-2014), son of the master Torido Mazzotti (1895-1988), houses a collection of art and ceramic crafts from the late 19th century to the second half of the 20th century.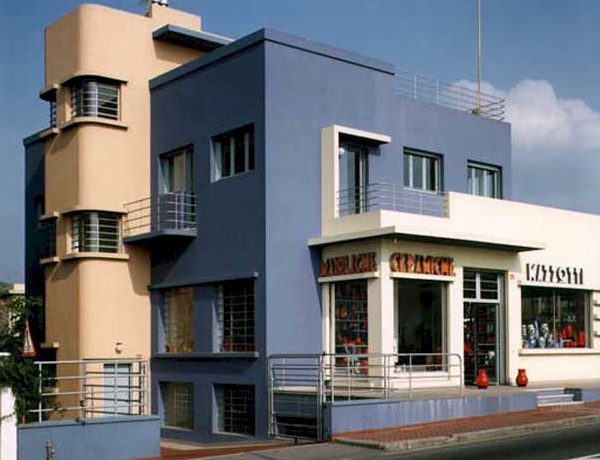 FUTURIST ART HOUSE CASA MAZZOTTI
c/o Ceramiche Mazzotti, Viale Giacomo Matteotti 25, Albissola Marina
Beautiful and unique example of futurist architecture, the building was designed in 1932 by the Bulgarian architect, painter and designer, from Bauhaus school, Nicolaj Diulgheroff (1901-1982).
The collaboration of Diulgheroff with Giuseppe Mazzotti's manufacturing was determined by the adhesion to futurism of Tullio d'Albisola (Spartaco Tullio Mazzotti, 1899-1971), who along with his brother Torido Mazzotti (1895-1988) managed the homonymous father's factory (founded in 1903 by Giuseppe Bausin Mazzotti).
The building still keeps its original interior decor, designed by Dilgheroff, and it can be seen l during Ceramiche Mazzotti's regular opening hours.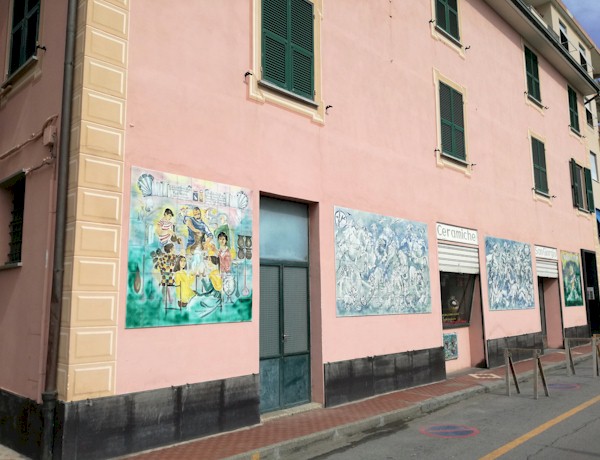 SAN GIORGIO CERAMICS
Viale Giacomo Matteotti 5, Albissola Marina
This factory, founded in 1958 by Mario Pastorino, Giovanni Poggi and Eliseo Salino, has always stood out for its very close collaboration with artists from different parts of the world. Inside, you can visit the areas where artists like Asger Jorn (1914-1973), have performed monumental famous pieces of art, as well as, seeing historic photographs from that era, and the ancient wood-burning furnaces. In addition to an important exhibition of author's dishes, it is possible to visit, by appointment only, the studio of Eliseo Salino (1919-1999).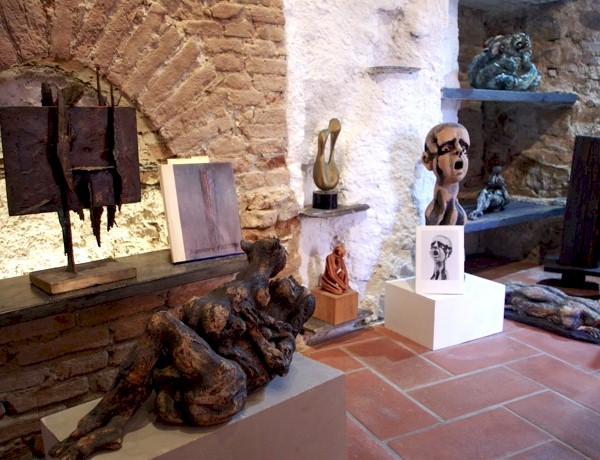 BALESTRINI CONTEMPORARY ART CULTURAL CENTER - AGENORE FABBRI COLLECTION
Via Ferdinando Isola, 40, Albissola Marina
The art gallery founded by Franco Balestrini (1930-2016) in 1979, is today, a cultural center that houses a permanent collection of sculptures and paintings from Agenore Fabbri (1911-1998). The Tuscan artist, an Albissola resident since 1932, established a relationship of professional collaboration and deep friendship with Franco Balestrini, from which this collection was born, one of a kind artwork, because includes real masterpieces coming from different periods of the artist's research. Ceramic, bronze and wood art pieces are set up in the recently renovated old building, in the heart of the historic center of Albissola Marina.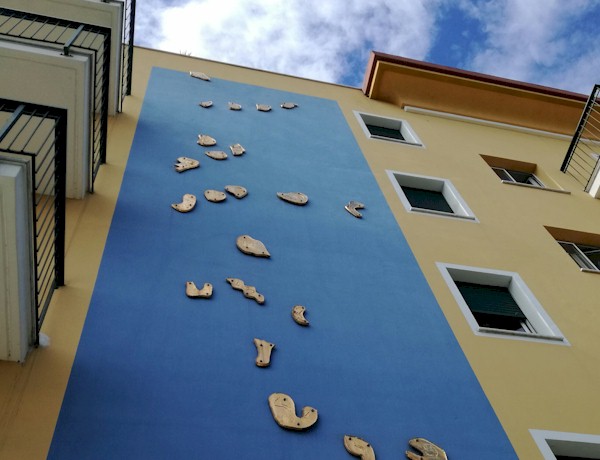 HOTEL GARDEN – MODERN AND CONTEMPORARY ART COLLECTION
Viale Faraggiana 6, Albissola Marina
This Art Hotel founded and managed by the Boggi family, has always distinguished itself for its interest in modern and contemporary art. Since the nineties, many artists visiting Albissola for vacation, or to work in the nearby furnaces, have stayed there. Among the most frequent visitors, were mentioned, Aurelio Caminati, Sergio Dangelo, Milena Milani, and Giorgio Moiso. The passion for contemporary art has been translated into a specific collection that also makes the hotel a real public gallery. In fact, visiting the rooms of the hotel, from the garden to the indoor rooms, you can admire works of national and international artists, such as Arman, Caminati, Carlé, Calcagno, Dangelo, Giannici, Le Parc, Lorenzini, Milani, Moiso, Moncada, Schifano, Sosabravo, Vandercam, and many more.
Of particular importance are the ceramic architectural installations on the two façades of the building, built by Sergio Dangelo in 1993 (Titiano Solis, street side) and 2005 (Alba Solis, inner side).