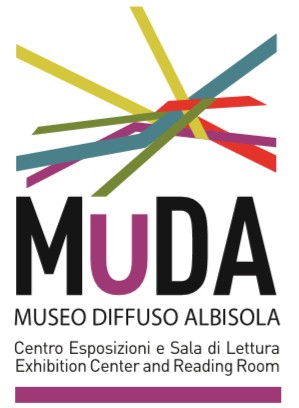 Tuesday 9 June 2020 the Exhibition Center REOPENS TO THE PUBLIC
Let's reopen the MuDA!

After three months of forced closure of our places, the MuDA restarts from its beating heart: the Exhibition Center.

From 9 June it will be possible to visit the gallery and the reading room again, albeit with limited access to ensure the safety of all.

Finally it will be possible to see live the splendid works of art of the municipal collection, ordered in the exhibition "La Venere Civetta", and it will be possible to access the book loan service of our very rich library.

We remind you to follow the rules you find at the entrance to the restaurant and on this site, and to follow the instructions provided by our staff, whom we thank for the professionalism shown even in this difficult situation.

Good Culture to all!
Entry is not allowed with fever above 37.5 ° C or with symptoms such as cough or cold Access is forbidden to those who have had contact in the last 14 days with subjects tested positive for COVID-19
FROM TUESDAY TO FRIDAY
10-12 |17-19
SATURDAY, SUNDAY AND HOLIDAYS
10-12
Centro Esposizioni e Sala di Lettura, Via dell'Oratorio, 2 - AlbissolaMarina
Until the end of the COVID-19 health emergency
we will ask you to respect some rules for visitors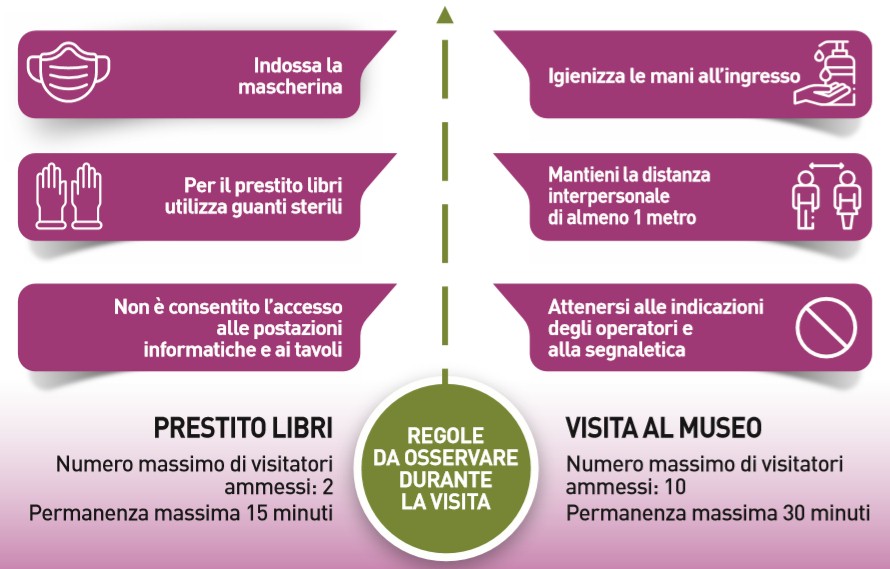 Do you need more information?